How to Maintain Your Body and Mind's Health
Proper Hydration
One of the most important things you can do to maintain good health is to stay properly hydrated. This means drinking enough water throughout the day to keep your body functioning properly.
Dehydration can cause a number of negative effects on your body, including fatigue, headaches, dry skin, and even digestive problems. To ensure you're getting enough water, try to drink at least 8 glasses of water per day, and more if you're physically active or in hot weather.
You can also get hydration from other sources, such as fruits and vegetables with high water content, like watermelon, oranges, and cucumbers. Additionally, you should avoid consuming too much alcohol or caffeine, which can lead to dehydration.
Mental Wellness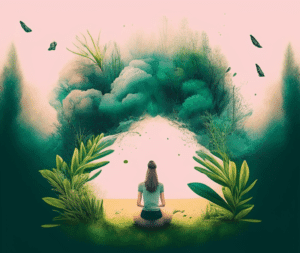 Mental wellness is just as important as physical wellness, and there are many things you can do to maintain a healthy mind and outlook.
One of the most effective ways to maintain mental wellness is to practice mindfulness and meditation regularly. This can help calm your mind, reduce stress, and improve your overall mood. You can find many meditation apps or YouTube videos that guide you through mindful meditation.
Another important aspect of mental wellness is socializing. Spending time with friends or family can make a big difference in your mental health, as it can help reduce feelings of loneliness and isolation. Additionally, you can join clubs or groups that align with your interests, or even volunteer at a local organization to meet new people.
Self-Care Routines
Self-care is all about taking care of yourself physically and emotionally. This can include everything from getting enough sleep to taking a relaxing bath to journaling and other reflective practices.
One key aspect of self-care is getting enough sleep. Sleep is critical for overall health, and lack of sleep can lead to serious health problems, such as heart disease and diabetes. To ensure you're getting enough sleep, try to establish a nightly routine that includes shutting off screens an hour before bedtime, making your bedroom as comfortable as possible, and practicing relaxation techniques like deep breathing or guided imagery.
Another important aspect of self-care is maintaining a healthy diet. Eating a balanced and nutritious diet can help keep your body healthy and functioning properly. Choose foods that are high in nutrients like vitamins and minerals, and avoid processed or sugary foods as much as possible.
Ultimately, there are many ways to take care of your body and mind, but these suggestions are a good starting point. Prioritizing proper hydration, mental wellness, and self-care routines can help you lead a happier and healthier life.