Indore. Kaunteya tableware brand is all set to represent India at Maison& Objet, Europe's premium
décor and design show to be held in Paris from 07 to 11 September. Since its launch on 2019,
Kaunteya products have garnered appreciation from across the nation. But with Maison and Objet,
Kaunteya is marking its debut in the international arena. Maison and Objet is attended by more than
60000 visitors and 600 new brands from around the world join in with the best they have to offer.
Kaunteya will be exhibiting alongside international names such as Cosmic Dealer, Home by Christie,
Fine Dining & Living, Cozy Trendy, Maomi among others.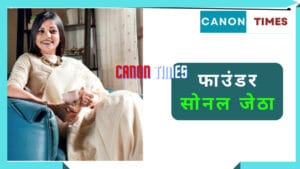 Sonal Jetha, founder of Kaunteya, said that our aim is to showcase the art, culture, heritage of India
on a dais where the world can appreciate it, take it home with them or gift it to their loved ones. In
line with our aim, all series of Kaunteya are inspired by authentic ancient Indian artforms and
heritage. At present, Kaunteya is retailing 6 series, Byah, Jyamiti, Dasara, Airavata, Pichwai and
Bagheera. Byah is based on Phad art from Rajasthan, Jyamiti series is an ode to the geometric
precision of Indian monuments, the Dasara series is inspired by the Indo-Saracenic architecture of
the Mysore Palace, the Airavata series beautifully depicts various divine rides of Indian Gods and
Goddesses, Pichwai is inspired by pichwai artform.Apart from this, Kaunteya's luxury products also
include an artistic range of placemats and serving trays that will elevate your dining experience.
For superior quality, Kaunteya's products are made from super fine bone china material and are
made finished with 24 karat gold plating.
Kaunteya has recently introduced a hand pounded brass tableware series – Bagheera to its
collection. Bagheera series is inspired by east India's artistic form of Kalighat. And since it is made
from brass, it offers unparalleled health benefits due to the metal's alkaline nature. Since ancient
times, Indians have been cooking and consuming food in brass utensils, enjoying superior gut health,
good digestion, better blood purification and various other health benefits. Brass is a composite
metal consisting of 78% copper and 22% tin, due to its natural heat conductivity, brass keeps food
items hot for a longer period of time and also preserves their taste. This new brass series from
Kaunteya is a wonderful amalgamation of Indian tradition and art.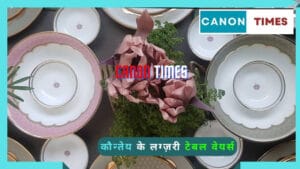 Kaunteya's products are available to order via its website www.kaunteya.in but recently Kaunteya has
also opened its first flagship store in Chanakyapuri, New Delhi. Kaunteya has been featured in
lifestyle and fashion magazines such as Forbes, Luxbook, Vogue, Elle, Hello, India Today, Marwar
India, Cosmopolitan among others for luxury products designed to suit the contemporary lifestyle
and needs.